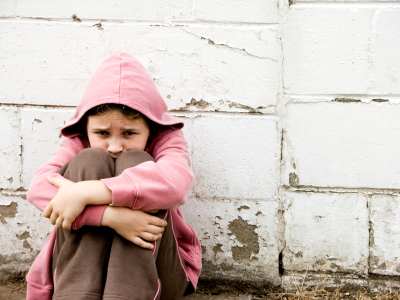 Our Louisiana investigators

can locate:
• Missing Persons
• Lost Loves
• Relatives
• Runaways
• Witnesses
• Defendants
• Heirs
• Deadbeats
• Skip tracing Services
It doesn't matter if your subject is from Baton Rouge, New Orleans, any city in Louisiana, or anywhere in the world, Bombet Cashio & Associates private investigators will find your subject! Even if you have little or limited information, our investigators can find anyone quickly and efficiently. Obviously, the more detailed information you have on the subject, the better chance we have to locate the subject.
Our experienced skip tracers (location specialists) have tremendous experience locating people anywhere in the world. In fact, we can locate people even if they are deceased. It is important that you provide us with any information you may have on the subject, including:
• Full name
• Age
• Date of Birth
• Last Known Address
• Last Known Telephone Numbers
• Last Known Employer
• Any Known Relatives
• Friends, or any information that could lead to finding the subject of the inquiry.
Do you have to locate someone, find a missing person, or find an address? No matter how you are searching for an individual, you have come to the right place for affordable, fast, and professional help to locate someone. There are lots of reasons for locating someone, and our Baton Rouge location investigators will help you do so. We are not a people finder instant search site, which will give you outdated and old public record information; we are licensed private investigators with specialization in finding people, cost-effectively and quickly.
We have access to sources, data, and other specialists that enable us to get you the result that you want, not excuses. Investigators have located people for collection agencies that they cannot find, reunited family members, reconnected college roommates and old military personnel, helped lawyers in locating defendants to be served, and so much more.
While there are lots of other private investigators offering location services, only a few are living up to what they say. Bombet Cashio has built an enviable reputation with integrity and merit. We are not saying that other investigators are inferior in any way, but our team strives to be consistent in delivering precise results and information to clients. When you choose us, you will work with a skilled and professional Baton Rouge locates investigator.
When it comes to locating a long-lost friend or key witness, there is no substitute for insight and experience. Our investigators have years of real-world work locating and searching out even the most elusive subjects. Our team is proficient and well-trained in all aspects of searching for missing people. Ranging from running database checks, up to physically verifying addresses, you can count on us to obtain the most precise information on any subject and any location.
All location investigations begin with a one-on-one consultation with the client, any known information regarding the subject. Our Baton Rouge investigators will listen carefully as you share what you know about the subject. Most clients have relevant information that can be used for locating missing persons, and you may not even be aware that the smallest bit of information may get the ball rolling.
If you find that you need more than just a simple person search or locate, our background check services will give you all the information about the person that we have located for you. If you have been hard-pressed to locate someone on your own, we are here to guide and help you. Leave the job to us and just wait for the results. A small investment today will help you in locating the person whom you have been looking for all this time. Contact us today for more details, and our Baton Rouge location investigator will cater to your needs and give you a free consultation.