LOUISIANA Civil/CRIMINAL
INVESTIGATIONS
We have staff in most areas of the State:
Louisiana Civil Investigations
Here is a list of the most requested Civil Investigative Services: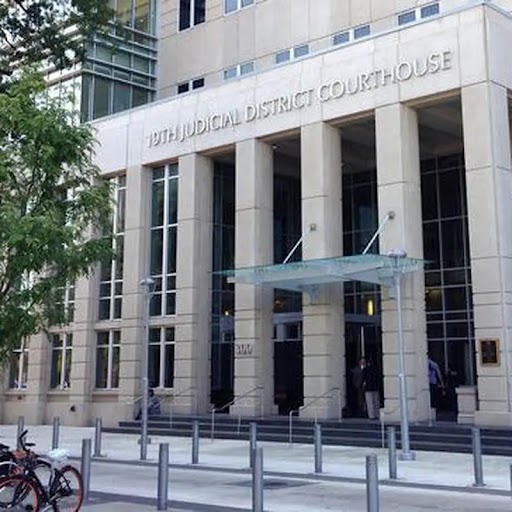 • Accident Investigations / Personal Injury
• Aircraft / Marine
• Asset Investigations
• Backgrounds / Pre-employment / Due Diligence
• Business Investigations / Litigation Support
• Computer Forensics
• Computer Fraud & Security
• Computer Information Services
• Corporate Investigations
• Electronic Countermeasures
• Email Tracing
• Environmental Investigations
• Genealogy
• Insurance Fraud / Claims Investigations
• Intellectual Property / Copyright Trademark
• Medical Malpractice
• Missing Persons / Location Matters
• Photography / Video
• Product Liability
• Surveillance
• Undercover Investigations
• Workers Compensation
If you're going to be involved in a civil case, hiring our professional services will provide you great help. In a lot of civil trials, proof is the basis of everything and the person who will present the most solid evidence will win the case. Our Baton Rouge based civil investigators can help you find solid proof that can make your civil case a great success. If you're being taken to court, or being falsely accused, you may need the service of Bombet, Cashio, & Associates.
Our investigators can help uncover and assemble the information you require for a successful civil trail.
A civil investigation usually begins with an analysis. We meet with the person requesting the investigation to discuss the budget and objectives and then decide on a course of action. We will approach the case using a variety of investigative techniques to get the answers and the evidence you need. We may incorporate into the investigation areas such as surveillance, background checks, witness interviews and statements, photographs, and other techniques to acquire the facts necessary to prevail.
Our proven expertise in conducting nearly 80,000 investigations since 1986 assures you professional results. Our investigators have the proven experience, qualifications, and track record to lead the investigations on your case. We can help you facilitate a professional, complete investigation and achieve great results. Whether you're looking to satisfy your client's goals for settlement or provide a wrongly accused client a flawless defense, our experienced investigators will surely help you by providing the information and evidence needed to win a case.
Investigation – Whether your case focuses on fraud, worker's comp, wrongful death, or an automobile accident, our investigators  can provide you high quality, professional investigative service. From doing background checks and securing witness interviews to trial preparations and domestic investigation, we can offer you the necessary tools to prove your case.
Documentation – We understand the great importance of proper documentation. From following the due process to securing evidentiary chain of custody, our civil investigations investigators are familiar with the entire legal requirements about the evidence, which needs to be followed in order to preserve its integrity. We completely uphold ethical standards and the strictest forensics in our work in order to ensure that the evidences gather will withstand the courtroom's scrutiny.
Expert Reports – With extensive experience and credentials, our investigators can support your trial appearance with secured testimony and expert reports. We provide reports that conform to court requirements and include easy-to-understand visual formats, like 2D or 3D animation, in order to ensure the jury and judge completely understand your argument. All of our expert witnesses have trial experience and qualifications to present evidence and provide testimony
Evidence – If you're going to be involved in a civil case, we can help you find solid proof that can make your civil case a great success. If you're being taken to court, or falsely accused, you may need the services of Bombet Cashio & Associates to find the evidence that can clear your name or win your case.
Call us today at 225-275-0796 and speak with an investigator who can discuss your case and needs in detail.
Our corporate office is located in Baton Rouge, Louisiana, but we have a vast network of private investigator associates throughout the state of Louisiana. Whether you need a Louisiana private investigator in Alexandria, Lafayette, Metairie, Monroe, New Orleans, Ruston, Lake Charles, Bossier City, Shreveport, New Iberia, Houma or Thibodaux, we can handle all of your investigative needs in an expeditious and cost effective manner. Also, with associates in locations nationwide, we've got your PI investigative needs covered.
For the past 36 years Bombet, Cashio & Associates have been active in the United States and abroad conducting professional investigations and research for attorneys, insurance companies, business and industry. The extensive experience and reputation gained by our firm and our investigative associates has led to successful investigations in thousands of cases ranging from the simplest to the most complex. Bombet, Cashio & Associates' staff of licensed professional investigators is composed of professionals experienced in a wide array of investigation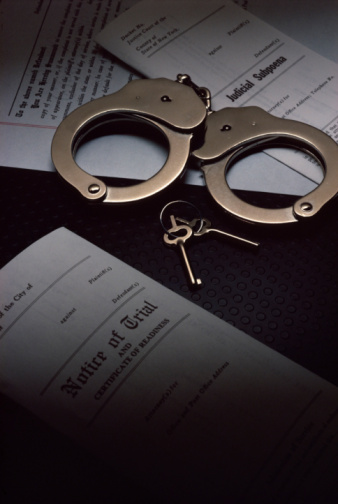 LOUISIANA CRIMINAL
INVESTIGATIONS
An investigation is the cornerstone of criminal defense work and the role of the private investigator is central to every important step in the process from case preparation to post-conviction challenges.
The staff at Bombet, Cashio has been handling criminal defense cases since 1986. They have successfully defended clients in everything from minor theft cases, to sexual assaults, to multiple first-degree murder/death penalty defense investigations. We accept court appointments and can work within your budget. Interviewing witnesses, assessing their credibility, presentation and impression, and taking their statements is an extremely important and necessary function of the criminal defense investigator and should be accomplished as soon as possible after a review of all file and discovery materials. Most of the defense investigator's time will be consumed by this phase of any investigation, which, arguably, is the most important phase. Preparation is the key to a successful witness interview and statement.
Bombet, Cashio, & Associates staff of experienced investigators was retained to help in the high profile criminal defense investigation and post conviction for John Allen Muhammad, also known as The Beltway Sniper, and to assist in the defense of the "Angola Three"